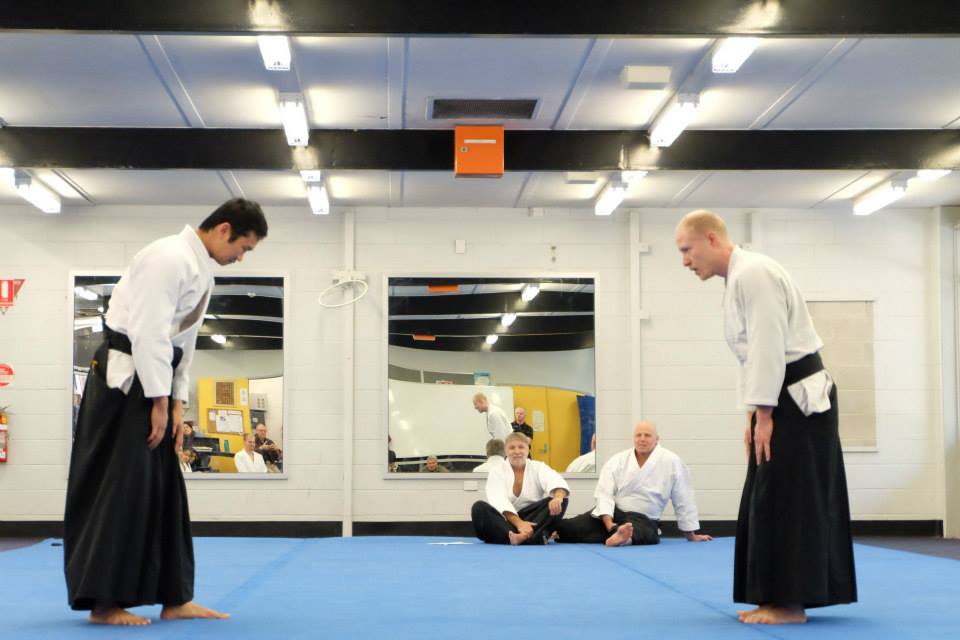 I started training at Griffith Aikido in 2004 (Southbank) as a teenager. From the very first night that I watched people train at Griffith, I was fascinated by Aikido. As I trained, I was inspired by some really impressive students like Gabby, Aaron and Paul and with great teachers like Danny James and Steve Dows among others.
Yes, the times have changed, teachers have moved on, students change styles and now I find myself among the regular teaching staff of the dojo. Many faces come and go but luckily, some have still remained. In the last couple of years, I have gone through the roles of secretary, treasurer and now president. I feel I have a good grasp of the roles and what is needed to make a well-functioning committee and hopefully in turn, an even better club.
My passion for Aikido and to this club is now at the 17 years mark. I still can't believe it's been that long! I feel grateful for the experiences I have had and the friendships made through Aikido. Aikido opened up a community to me and a culture dedicated to the artform, all of which I feel lucky to have been and still am a part of.
Moreover, I am glad that we are privileged enough to pass on the artform and the value it provides to the community at large. In the words of Tissier, "Aikido is a 'true budo.' Its pursuit requires perseverance, courage and humility." These are the ideals we seek to foster in our club.
I am proud of the organisation we have and what Griffith Aikido Institute Inc. has and still represents. We are a not-for-profit organisation. Our instructors and committee management team volunteer their time, effort and skills towards our organisation out of their own free will.
This has always been a core aspect of our club. Moreover, in the background, our management committee is made of members of the club that democratically make decisions that affect the organisation.

In regards to our style, that our organisation has been a part of for the last 19 years, I still feel honoured that its founder, Maruyama Sensei, was an Uchideshi of O'sensei and trained with many of the great students of Aikido and being one of those greats as well in the world of Aikido. Moreover, I am also grateful that we have an international chief instructor within our country that also has a great understanding of what Maruyama sensie wants of our Aikido and understands Maruyama sensei's template of how to get us there. This has certainly reignited my passion for Aikido for the majority of the last decade or so.

So that's me! If you have any questions come to the dojo and ask or leave a message on our website.

Kindest regards,

Chris
https://griffithaikido.com.au/wp-content/uploads/2021/06/PRESIDENTS-ADDRESS-1.png
315
600
admin
https://griffithaikido.com.au/wp-content/uploads/2014/12/griffith-aikido-logo_transparent.png
admin
2021-06-28 12:00:00
2021-06-24 05:43:23
Chris Cobban: About Me