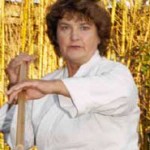 I guess it had to happen sometime. Sadly, and after all these years, Jutta Dowdy has stepped down from active involvement with Griffith Aikido. Without Jutta around, things will never be quite the same.
Jutta has been the Matriarch of our club since well before I started learning Aikido. For decades, she has been there for all who have passed through the club; the rock of Griffith Aikido through good times and bad. We have all taken her luminous presence for granted. Why wouldn't we? Jutta has been woven into the fabric of Griffith Aikido. The two names have been synonymous for such a long time, and will be so for a long time to come.
I count Jutta as a personal friend, now and always. We have exchanged orchids and Stollen; that makes it official. I recall many training nights that we car-pooled to Nathan; and the many happy conversations together as we drove along Ipswich Road.
On the mat she was an amazing lady. To be taking Ukemi well into her seventies is a feat that is nothing short of awesome. She was an inspiration to me, particularly as I was progressing through the Kyu grades. I also know she was a great role model for every female student who had the pleasure of training with her.
Although she was rarely a class instructor, she was undoubtedly one of the best teachers I ever had. She would quietly take me aside and show me how to make this technique or that technique really work. As I have come to learn, it is always the little things.
If you want to feel what centered balance and great Ki extension really feels like, just grab Jutta's wrist and try to move her. She is a rock in more ways than one. Then try the same on her husband, Edwin. The result will be the same.
Off the mat, Jutta has always been the administrative backbone of the club. Always willing, she was the 'go-to' person in the club. If anything needed doing, Jutta would always jump in and help. It is very hard to put a value on Jutta's contribution to the club over so many years, but it is massive and very much appreciated.
Many will remember Jutta sitting at the front desk beside the door of Nathan dojo. She was always welcoming to new students in the dojo. And in the days before online payment, many will also recall the 'gentle reminder' if you were late paying your monthly fees.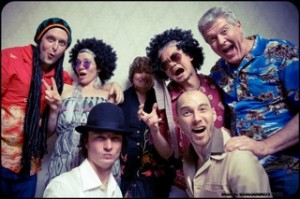 When I canvassed some of the club's 'young' old timers such as Paul, Gabby, Ben and Aran, their vivid memories include her unflappable calmness on the mat, and how when doing her Shodan and Nidan gradings at Goshinkan, she outperformed peers half her age and effortlessly dealt with overzealous Ukes.
And then there was her cooking – they all recall the apple tea cake at Byron Bay, the stollen at Christmas. I might also add to that the immense range of pastries that would appear at committee meetings over the years. That is another of the many things about Jutta I will miss.
A master of food, an inspirational Aikidoka, and a very good friend; Jutta is living testament that it is never too late to learn Aikido. She is proof that our art of peace also contributes significantly to good health, suppleness and longevity.
Jutta, I am sure I speak on behalf of everyone at Griffith Aikido and on behalf of people who have moved on from the club, in particular Danny James and Steve Mitchell, in wishing you peace and happiness; and a long and happy retirement. Your life membership is about to be formalised. You are welcome at your club at any time and at all future social functions. It's a pleasure to know you.
Gary Weigh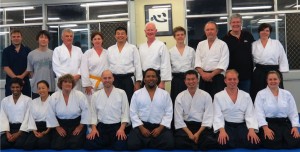 https://griffithaikido.com.au/wp-content/uploads/2014/12/griffith-aikido-logo_transparent.png
0
0
admin
https://griffithaikido.com.au/wp-content/uploads/2014/12/griffith-aikido-logo_transparent.png
admin
2013-03-25 09:55:19
2014-12-08 02:34:54
A Tribute to Jutta Dowdy