1. Mansfield-Mt Gravatt dojo wants you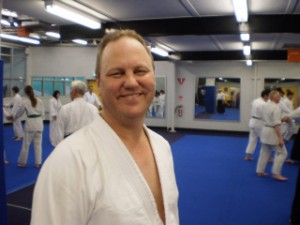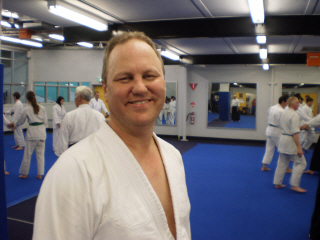 If you didn't know, Mansfield-Mt Gravatt Dojo is now running children's and adult's classes on Wednesdays. Two kids classes run from 4pm to 6pm. Adult classes run from 6.30pm to 8.30pm. Children's classes have been steadily building since beginning in April, with a very handy word-of-mouth advertising having great effect. Both classes currently have about 10 kids each, and will continue to grow.
Adults classes started this month. We haven't quite had a chance to do traditional advertising so classes are still small. The members who have come have received some very individual and focussed training. If you've thought about trying training on Wednesday night, or you have to miss Tuesday or Thursday night training for some reason, or you just want to check out the club's new dojo, you are absolutely welcome. It's not hard to find.
Give us a go!
Steve
Link as follows for directions
https://www.griffithaikido.com.au/BAC-dojo-launch-flyer-printable.pdf
2. Mansfield/Mt Gravatt Ladies only class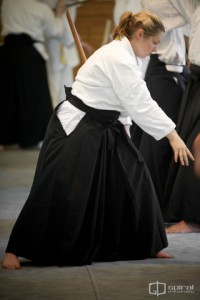 Mansfield/Mt Gravatt dojo will be running a 'ladies only' class on Wednesday 27th June. If you have never tried Aikido and feel uncertain or lack the confidence to start out in a mixed class then this class may be for you. As with other martial arts Aikido does require physical contact so this can be somewhat daunting for females, especially as martial arts tend to be male dominated.
Aikido is for everyone, male and female, young or old and it's ideal for females as it is an art that relies on calm mind and relaxed body, rather than size and physical strength. We have many females train with us at Griffith Aikido of various ages and ranks, so for an effective self defence come along and give Aikido a try.
There will be a female instructor for the class too.
Adults class time: 6.30 – 8.30pm
Link as follows for directions
https://www.griffithaikido.com.au/BAC-dojo-launch-flyer-printable.pdf
3. Daito Ryu Demo
This is an interesting Daito Ryu demonstration from the archives of the Aikido Journal.
4. Coming soon on the History channel
This link may be of interest to some members that have Foxtel . Look out for it on June 30 when the show premieres.
http://www.thehistorychannel.com.au/tv-shows/show-details.aspx?id=1060
5. Quote of the week
"If opportunity doesn't knock build a door." Milton Berle
https://griffithaikido.com.au/wp-content/uploads/2014/12/griffith-aikido-logo_transparent.png
0
0
admin
https://griffithaikido.com.au/wp-content/uploads/2014/12/griffith-aikido-logo_transparent.png
admin
2012-06-17 04:10:20
2015-01-13 05:18:04
Shukan News 18th June