Griffith Aikido Brisbane – learn Aikido the art of peace
If you have any contribution for the Shukan News (story, photograph, video), please send it via email to gary@garyweigh.com
1. Abuse Survivors in Aikido Classes
The following is an extract from an article titled Abuse Survivors in Aikido Classes written by Dr. Paul Linden PhD. Dr. Linden is also a fifth degree black belt in Aikido. His website http://www.being-in-movement.com is really worth visiting. He talks about many of the underlying principles of peace and harmony which are embodied in the practice of Aikido.
Extract:
Teaching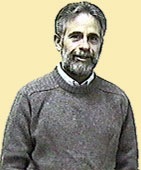 "How can an Aikido instructors help abuse survivors survive and benefit from Aikido practice? This section will focus on some common elements of Aikido teaching that need to be considered in the light of survivors' needs.
Aikido is a marvelous opportunity for survivors to gain a sense of power and safety, which will allow them to begin feeling their bodies and their feelings. However, a certain amount of power and self-confidence are needed even to begin the tremendous task of Aikido practice. The first concern for Aikido instructors is to help survivors evaluate the practice and decide for themselves whether they are ready to begin. If they are not, they could experience Aikido as constant violation, which would reinforce all their feelings of worthlessness and powerlessness. If they are not ready for Aikido classes, they should be helped to feel good about being clear and caring for themselves by not practicing. Making a survivor feel good about her/his own strength in deciding not to pursue Aikido could be an important gift from an instructor."
The entire article complete with copyright notice and contact details is at:
http://www.being-in-movement.com/sites/default/files/pdfs/articles/Ak_abuse_4500a.pdf
Dr. Linden has several associated videos on YouTube. Here is one that demonstrates two different responses to 'tissue throwing'. The first response is our instinctive defensive reaction to being hit. The second response is something quite different when the principles of Aikido are applied. The volunteer subject is not an Aikido student. It is very interesting and worth watching.
Embodied Peacemaking
2. Help needed with a Community Grant application
Griffith Aikido Institute Inc. is an incorporated association. As such, it is eligible to receive government and community grants. This ability gives us the opportunity to continue to grow as a leading recreational sporting club in the field of martial arts. It also enables us to provide quality facilities and equipment that are beyond the means of most other clubs.
As an example, the following grant advertisement appeared in a local suburban Brisbane newspaper last week.
"A LNP grants program called Caring for our Community could provide grants of up $15.000 to community groups. LNP leader Campbell Newman said the $4 million fund would provide around 600 grants. Meanwhile, Labor has announced they would triple their community Centre infrastructure Fund to $10.5 million."
The club's new committee is considering making application for such a grant in the near future. If any of our members has the time and expertise in this area, and is willing to help, please contact Steve Mitchell.
3. Thought for the week
"Shoot for the moon. Even if you miss, you'll land among the stars" Les Brown
https://griffithaikido.com.au/wp-content/uploads/2014/12/griffith-aikido-logo_transparent.png
0
0
admin
https://griffithaikido.com.au/wp-content/uploads/2014/12/griffith-aikido-logo_transparent.png
admin
2012-03-19 10:39:01
2014-12-08 02:34:13
Shukan News 19th March