Monday 4th July 2011
If you have any contribution for the Shukan News (story, photograph, video), please send it via email to gary@garyweigh.com
BEGINNERS WELCOME!
1. Murray Loader seminar 30th & 31st July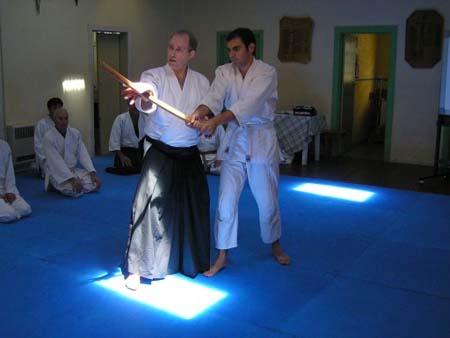 Murray Loader Sensei will be holding a weekend seminar at Griffith Aikido Nathan dojo on 30th & 31st July.
The seminar will consist of three (3) classes as follows:
Saturday 10.30 am – 12.30 pm (followed by lunch)
Saturday 1.30 pm – 3.30 pm
Sunday 10.30 am – 1.30 pm
Saturday lunch will be provided by Griffith Aikido.
This is an opportunity that shouldn't be missed!!
Griffith Aikido members $10 per class.
Visitors $15 per class.
2. Will Reed seminar in August
William Reed sensei is coming to Brisbane in August!!
During the week, Anthony Rasmussan Sensei (from Redlands Aikido) announced that Will Reed will be coming to Australia for a series of seminars, one of which will be held in Brisbane.
The Brisbane seminar will be held from Friday to Sunday 26th – 28th August 2011. The venue has yet to be announced.
William Reed Sensei is very well known in Aikido circles. He holds a 7th dan black belt in Aikido and has been training for more than 30 years. He lives in Japan and through his understanding of Japanese language and culture, he brings a unique perspective to the art of Aikido. He has also written two popular Aikido books, available on Amazon. They are:
A Road that Anyone can Walk: Ki
Ki: A Practical Guide for Westerners
In his August seminar, Reed Sensei will focus on Nanba and Aikido Yuishinkai. Nanba will be taught on the Saturday. Nanba is the art of physical finesse. Visit Nanbanote . It employs ai-ki principles but requires no ukemi skills so it is open to everyone.
The Aikido Yuishinkai sessions on the Sunday are suitable for anyone capable of taking rudimentary ukemi.
More details on venue and times will be published as they come to hand.
For more information visit Redlands Aikido events page and William Reed Sensei's own website
3. Just Yell FIRE!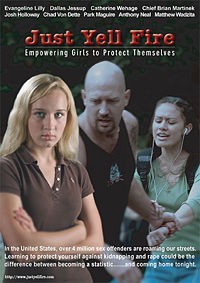 Just Yell Fire™ is a non-profit organization based in Portland, Oregon that teaches teenage girls to fight back against sexual assault and abduction.
According to statistics provided by JYF, teenage girls face a 1 in 4 risk of sexual assault and there are 114,000 attempted abductions a year in the U.S.
The founder of Just Yell Fire™, Dallas Jessup, has taken on this problem with the sole mission of keeping teenage girls safe from assault, abduction, and even death. Dallas uses her own expertise in martial arts to empower other young women to stand up for themselves.
She and her supporters are teaching teenage girls that they have the right to fight back and are giving them the skills to put a stop to date rape as well as to put predators out of business.
Just Yell Fire™ has designed self defense courses specifically for teenage girls. It has been found that complicated techniques designed for adult women are ineffective for this age group as they typically freeze up when facing an assault.
To read more go to http://www.justyellfire.com
4. Thought for the week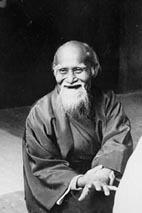 "True victory is self-victory; let that day arrive quickly!" Morihei Ueshiba
https://griffithaikido.com.au/wp-content/uploads/2014/12/griffith-aikido-logo_transparent.png
0
0
admin
https://griffithaikido.com.au/wp-content/uploads/2014/12/griffith-aikido-logo_transparent.png
admin
2011-07-04 09:26:44
2014-12-08 02:36:39
Shukan News 4th July