Aikido in Brisbane – being a beginner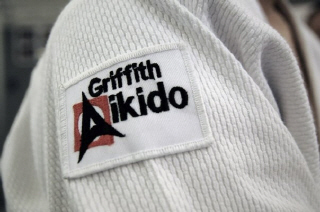 At Griffith Aikido institute, we believe that Aikido is for everyone. It is universally known as 'the art of peace', so we want as many people as possible to at least experience it.
We know that Aikido is not for everyone but you'll never know unless you try it. We also know that for many it is the world's best kept 'peace' secret. We never tire of hearing how people are so grateful that they found this beautiful art.
You will see some Aikido and other martial arts dojos indicate that they are seeking to attract the 'serious' student. In other words, they are looking for students who have previous training in Aikido or another martial art. Beginners, whilst not necessarily turned away, are often ignored and subtly discouraged.
If you are accepted as a student at one these dojos, you will be expected to follow along as best you can. Their lessons are often aimed at the middle and senior grades and they don't have the personnel to attend to the needs of beginners.
Every Aikido student in the world can describe the confusion that is felt in the first weeks or months of training. This is because Aikido is a subtle art that takes longer to learn.
At Griffith Aikido Institute, we make it easy for beginners by offering a specialist beginner's course at our Nathan dojo. You will have your own dedicated (and very friendly) instructor who will show you the basics for the 1st month of your Aikido career.
We limit our intake to 8 beginner students each month. As a general rule, between 50%-70% of the students who start the beginner's course, decide to continue and progress into the main class.
We have had many beginners who start with the intention of training at our Everton Hills dojo. They enroll in the Nathan dojo beginner's course for the first month. At the completion of the course, they return to full time training at Everton Hills.
So if you are looking for Aikido in Brisbane come give us a try. You will be welcomed with a friendly smile as you walk through the door.
To enquire about starting at either Everton Hills or Nathan dojos, call the club number 0413 664 611
OR if you want to come to the next Nathan dojo BEGINNER'S COURSE
simply pay online at the 'payments' page https://www.griffithaikido.com.au/payments/
or at http://www.griffithaikido.com/onlinepayment.html
and come to the Nathan dojo at 6.30pm on Tuesday evening 1st February 2011
See you on the mat!
https://griffithaikido.com.au/wp-content/uploads/2014/12/griffith-aikido-logo_transparent.png
0
0
admin
https://griffithaikido.com.au/wp-content/uploads/2014/12/griffith-aikido-logo_transparent.png
admin
2011-01-17 05:20:09
2015-01-13 05:17:59
Aikido in Brisbane – being a beginner