BEGINNERS COURSE STARTS NEXT TUESDAY 2nd AUGUST
BEGINNERS COURSE STARTS 2nd AUGUST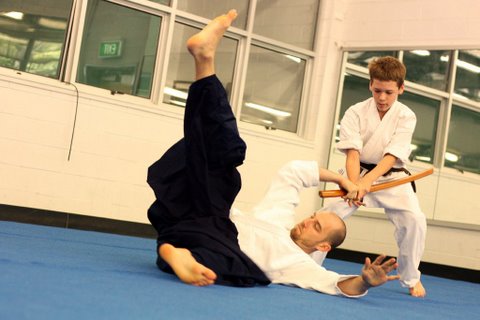 If you are looking for a martial art in Brisbane and you are interested in the art of Aikido you are welcome to come into our Nathan dojo next Tuesday night, either to join in, or just watch if you prefer.
Aikido is a subtle and somewhat mysterious Japanese martial art, where size and physical strength mean nothing. You don't need to worry that you have no previous experience or you are not fit enough. This is the martial art where you can be you! All movements are natural.
We don't do crunches and pushups on our knuckles. Our art is based around relaxation and blending. You will get to try many exciting things including the use of a (wooden) Japanese sword and the wooden staff.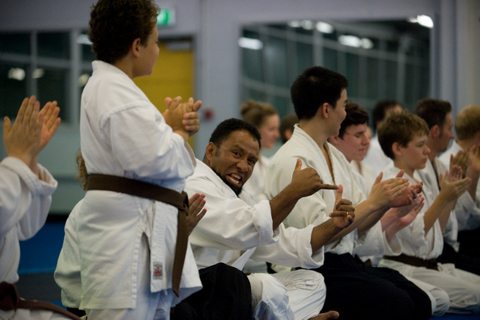 For the duration of the 4 week Beginners Course, you will have your own experienced instructor on your own mat. You can work at your own speed.
To join, either pay online ($70 adult / $50 student) or pay at the door when you arrive. Please arrive by 6.30pm. It takes a few minutes to complete the application / membership process. You don't need a uniform or equipment to start. Just wear comfortable clothing, and bring a water bottle.
Check out our class times at our Nathan dojo.
Come give Aikido a try and combine effective self defence with a great night out! For more information check out this site or email Ben at aikidogriffith@gmail.com.
https://griffithaikido.com.au/wp-content/uploads/2014/12/griffith-aikido-logo_transparent.png
0
0
admin
https://griffithaikido.com.au/wp-content/uploads/2014/12/griffith-aikido-logo_transparent.png
admin
2011-07-29 08:31:35
2014-12-08 02:36:39
BEGINNERS COURSE STARTS NEXT TUESDAY 2nd AUGUST