Shukan News 13th February
Griffith Aikido Brisbane – leading Brisbane Aikido
learn Aikido the art of peace in a friendly supportive environment
If you have any contribution for the Shukan News (story, photograph, video), please send it via email to gary@garyweigh.com
1. Everton Hills grading 18th February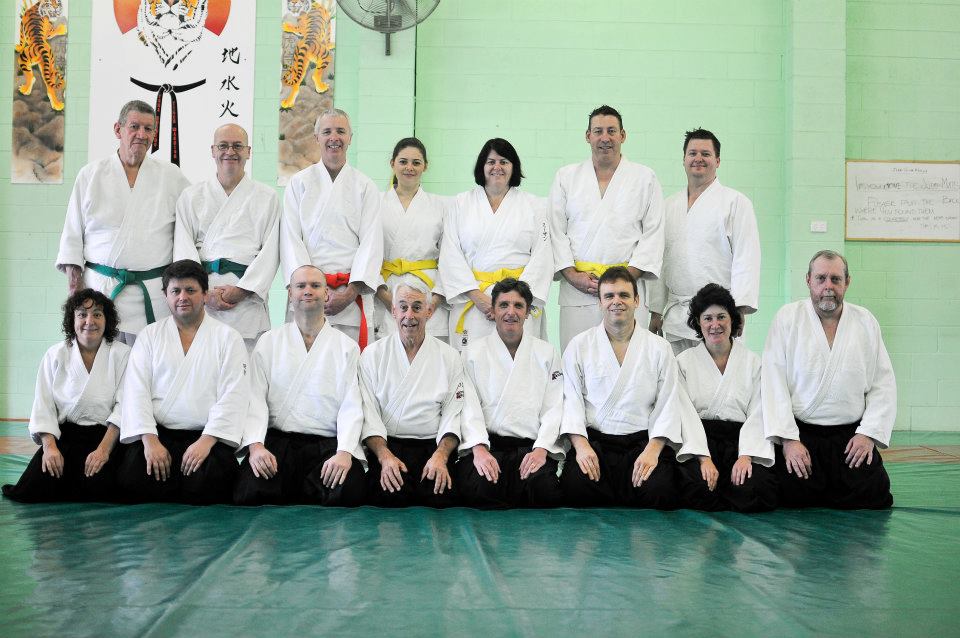 Everton Hills Grading day is coming up on Saturday18th February. All are very welcome to come and watch or get on the mat as Ukes.
Rod has confirmed with the Acting Manager of the PCYC that all visitors will be admitted free whether they are Ukes or spectators. The Ukes will just have to complete a Casual Usage Form to be covered by the PCYC insurance. There will be pizza afterwards as an extra incentive.
2. Old mats giveaway
We want to give away 3 x 7 m. Acromats mats (blue roll-up gym mats). They are in poor condition but they can probably be restored. They are currently stored at a location in Crestmead so anyone interested would have to pick them up from there. If any of our members are interested, please contact Steve at info@griffithaikido.com.au.
3. Annual General meeting
Our Annual General Meeting is coming up in Mid March. We encourage senior members of Everton Hills and Nathan dojos to nominate for the Management Committee. There are three executive roles (President, Treasurer, Secretary) available plus a number of other general committee positions. This is your opportunity to have a say in the future of your club and to put your helpful suggestions into action.
4. Constructive and Counterproductive Use of Resistance in Aikido Training
This is an interesting article from the Dragon tsunami website, written by David Alexander.
The four levels of training in Aikido were presented in a previous Dragon Times article (vol. 5, p. 31). These levels are:
Katai (rigid)
Yawarakai (resilient)
Ki-no-nagare (flowing)
Ki (spirit)
Aikido is generally associated with ki-no-nagare technique, and some persons train this way exclusively in an almost dance-like manner. I personally consider it unfortunate that a widespread public conception of Aikido is based on this image.
To quote a passage from a book written my teacher, Morihiro Saito Sensei (9th dan), entitled Traditional Aikido Vol. 5, p. 36, "Aikido is generally believed to represent circular movements. Contrary to such belief, however, Aikido, in its true Ki form, is a fierce art piercing straight through the center of opposition."
To read the entire article, go to:
http://www.dragon-tsunami.org/Dtimes/Pages/articlea2.htm
5. Thought for the week
"Before you criticize someone, you should walk a mile in their shoes. That way, when you criticize them, you're a mile away and have their shoes." Anon
https://griffithaikido.com.au/wp-content/uploads/2014/12/griffith-aikido-logo_transparent.png
0
0
admin
https://griffithaikido.com.au/wp-content/uploads/2014/12/griffith-aikido-logo_transparent.png
admin
2012-02-12 02:37:53
2014-12-08 02:35:40
Shukan News 13th February