Griffith Aikido Brisbane
If you have any contribution for the Shukan News (story, photograph, video), please send it via email to gary@garyweigh.com
1. Griffith Aikido Brisbane – grading next Saturday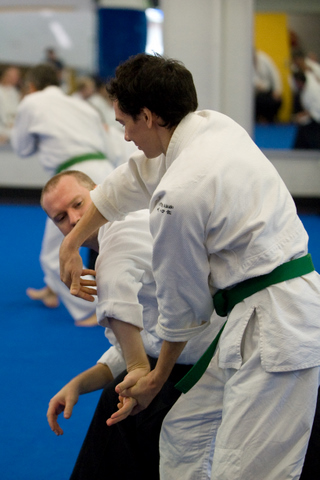 Our Nathan dojo quarterly grading will be held next Saturday, 20th August. It has been brought forward by a week so that it doesn't clash with the Redlands Aikido 'William Reed' seminar to be held on following weekend.
Aikikids grading will take place in normal class time. Adult grading will start at the usual class time of 10.30 am. Spectators are welcome.
2. The sounds of fun
On the first Tuesday of this month, a breath of fresh air swept through Nathan dojo in the form of nine new members eager to give Aikido a try. It was so nice to hear the sounds of fun. It is a sure sign of people enjoying their learning.
Through July, our numbers had dropped a little as happens every year due to the cold weather and things were a little quiet. But as spring approaches, the vibrant atmosphere of the Nathan dojo has returned, and will continue to do so as more members return with the warmer weather.
3. Brisbane Aikido special – William Reed Sensei
Don't forget the Redlands Aikido 'William Reed' Brisbane seminar to be held from Friday to Sunday 26th – 28th August 2011 at the Cleveland District High School, Russell Street, Cleveland.
Pay online. It is cheaper than the door prices:
Entire seminar (Fri-Sun) $125 (door price $150)
Weekend only (Sat & Sun) $110 (door price $130)
Friday evening Nanba $15 (door price $20)
Saturday only $60 (door price $70)
Sunday only $60 (door price $70)
Concession rates available.
Contact Anthony to register your interest or for more info 0432 282 577
William Reed Sensei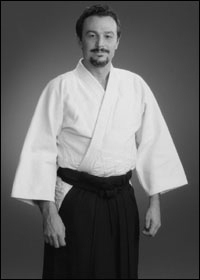 As a university student, William Reed Sensei first came to Japan in 1972 and began a lifelong journey into Japanese language and culture. In nearly 40 years Sensei has, amongst many impressive things: achieved the rank of 7th dan in Aikido, become a qualified Nanba instructor, published 7 books in English and Japanese (including an Amazon no. 1 bestseller), become a teacher of Shodo (Japanese brush calligraphy), certified as a Guerrilla Marketing Master Trainer, become a Mind Mapping Instructor, certified as a World Class Speaking Coach, and mastered tap dancing. Aside from running his own business in Tokyo, Sensei currently writes professionally and lectures as a guest at 3 Japanese universities.
Sensei will be teaching aspects of Aikido Yuishinkai as well as introducing Nanba – The Art of Physical Finesse. Nanba is a set of techniques and principles for using one's body in an energy-efficient manner. It is excellent for creating more vitality and enjoyment in one's life, whilst minimising daily stress, fatigue, and the potential for injury. Nanba is suitable for anyone, regardless of age, experience, gender or physique, and is also perfect for serious students of Aikido Yuishinkai.
More about Nanba and William Reed Sensei at:
http://www.nanbanote.com, http://www.williamreed.jp
4. Japanese Bon Festival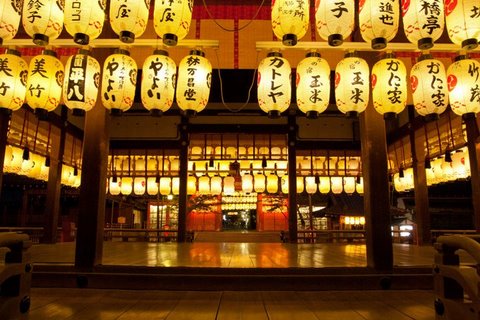 In Japan, the Bon Festival is held from 13th –16th August. Bon is a Buddhist festival that honours deceased relatives. Lasting four days, this is the most important festival of the summer. Traditionally, people will light lanterns and place them outside their houses. The lights are there to guide the spirits on their journey home.
5. Thought for the week
"You can't shake hands with a clenched fist." Indira Gandhi
https://griffithaikido.com.au/wp-content/uploads/2014/12/griffith-aikido-logo_transparent.png
0
0
admin
https://griffithaikido.com.au/wp-content/uploads/2014/12/griffith-aikido-logo_transparent.png
admin
2011-08-15 08:09:47
2014-12-11 09:32:28
Shukan News 15th August