Monday 9th May 2011
If you have any contribution for the Shukan News (story, photograph, video), please send it via email to gary@garyweigh.com
1. What a great day!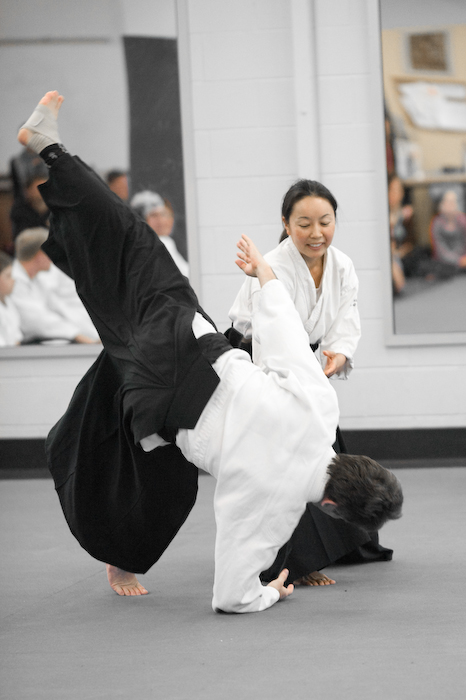 What a wonderful turnout it was to our club planning day on Saturday. Any lingering doubts about club spirit and connectedness were quickly dispelled.
I am very proud to say that we have an Aikido club in its fullest sense, built on a solid foundation of loyalty and integrity; not just a group of people throwing each other around a mat. The spirit of friendship and human respect is alive and well at Griffith Aikido.
The day started with Janet, our facilitator, asking two simple questions. Over the course of the following hour or so, everyone told us their most memorable Aikido moment and something we didn't know about them.
For mine, the day was a success right there; as people quietly described their experiences, highlights, great memories and on occasion, the struggles that brought them to Aikido. At times it was quite moving to hear the real reasons why people practice Aikido. So it came as no surprise to hear what was wanted to satisfy their Aikido needs.
There was an overwhelming call for more Ki teaching, mind-body unification and relaxation sessions. Our Everton Hills members in particular want to share in the diversity of teaching that already exists at Nathan, with occasional instructor interchange and occasional emphasis on the female perspective.
There was a clear call for more split classes to allow greater opportunity for students at every level to receive targeted instruction. Middle and senior grades expressed a welcome sentiment of wanting to give back and become more engaged with the club; as role models and eventually as teachers.
The vision of our own dojo still burns brightly. This long term goal was first set at the Murwillumbah planning weekend some 5 years ago. It may take another 5-10 years to achieve it but this goal will be achieved! It was gratifying to see the number of people standing behind our mission, "Aikido for everyone", as we begin an exciting new era.
To end the day, we broke into smaller working groups and were asked to describe pictorially, in terms of an animal, the club we would like to see in the future. The final presentations were made and I am pleased to say that we will have the hearts of lions, the soaring wings of eagles, with tolerance and compassion for the diverse range of wonderful and delightfully human animals in our zoo.
Thank you everyone! You have made the club custodians very happy. We now know that our future will be in willing, capable and responsible hands.
2. Rico is a Dad
Rico was one of our seniors who many will remember fondly. He trained with us for a couple of years which culminated in his Shodan grading. Rico is now back in his home country, Germany and recently married. He has sent us his best wishes together with a photo of his recently arrived son Fabian. Also he sends a message to say he is 'still thinking of all us at the dojo and hoping everyone is going well.'
3. From the library
We have a new book in the library. It is titled "BOKKEN Art of the Japanese Sword" by Dave Lowry.
Dave Lowry Sensei
About Dave Lowry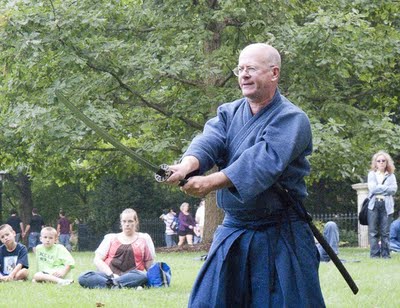 Dave Lowry is an author and a swordsman of the 21st generation of the Yagyu Shinkage tradition. Of the classical martial arts schools, the Yagyu is one of the most venerated, with a close connection to Zen and the politics of feudal Japan. Dave Lowry began his training in the classical art of Japanese swordsmanship in 1968 under the tutelage of Ryokichi Kotaro of Nara Prefecture. Lowry's martial arts experience also includes training in Kodokan judo and karate-do.
Back cover summary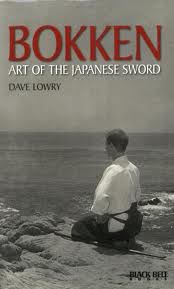 In "BOKKEN Art of the Japanese Sword", Dave Lowry focuses on the techniques and history of the bokken – the wooden training sword used by both ancient samurai and today's swordsmen. According to Lowry, training with the bokken is important on two levels for the modern practitioner: "On one, he builds the physical stamina, rhythms, and adroit body movements of traditional swordsmanship. On the other, he achieves something of the animating spirit of the traditional swordsman. He is, through the refinement of his practice, linked in a very real way to his past, for it is from the principles of swordsmanship that the budo of today have based their teachings, no matter what their present form.
4. Thought for the week
"Your spirit is the true shield." Morihei Ueshiba
https://griffithaikido.com.au/wp-content/uploads/2014/12/griffith-aikido-logo_transparent.png
0
0
admin
https://griffithaikido.com.au/wp-content/uploads/2014/12/griffith-aikido-logo_transparent.png
admin
2011-05-08 02:22:56
2014-12-08 02:37:12
Shukan News 9th May